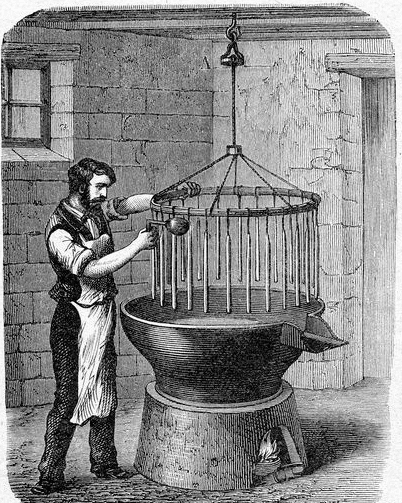 William Chandler is his name, fakery is his game. Or at least that's according to South African Airlines in a statement issued on Friday 1 March 2019.
While the official holder of a Commercial Pilot's license, those who wish to fly airlines must be in possession of something much more impressive – an Airline Transport Pilot's License or ATPL.
"It is an SAA requirement that all pilots obtain an ATPL license within five years of their employment as pilots at SAA," an airline spokesperson said.
"This is linked to Senior First Officer status and forms part of their conditions of employment as regulated in the SAA Pilots Regulating Agreement. Any pilot failing to obtain this license, will have their employment terminated with the airline."
That rather officious comment belies the seriousness of the offense. After clocking up thousands of hours as a First Officer starting in 1994, he refused an offer of a major promotion in 2005. That would have exposed him as he would have had to hand over his ATPL certificate – which he does not have.
Fortunately for thousands of passengers, they survived flying with a measly commercial pilot, but unfortunately for Chandler – he must now repay the millions of rands in perks he received from the airline. Not to mention he faces charges of fraud at the very least.
But the story worsens, as this man apparently was the First Officer at the controls and monitoring Flight SA206 between OR Tambo International to Frankfurt in Germany in November 2018.
Something went badly wrong or his actions apparently caused one of the other pilots, possibly the Captain, to report him.
The threat two passengers was minimal, as Chandler had clocked many hours flying the various aircraft SAA uses – and had recently passed a number of tests and checks.
So he can fly alright, but the problem is he is not supposed to fly airliners. The major problem for the airline is had he been involved in a much more serious incident involving passengers – insurance and other problems would have arisen.
A Chandler, for those who don't know, is a person who makes candles for a living.
Here is a definition
"A chandler was the head of the chandlery in medieval households, responsible for wax, candles, and soap. Chandler may also refer to: Candlemaker or chandler, an occupation. Ship chandler, a dealer in special supplies or equipment for ships."
Perhaps Mr Chandler will now consider this a future profession as he finds ways to pay back the money.